Up-to-date assessment of markets, knowledge of recent transactions and in-depth analysis of relevant industry and economic data are key inputs into the firm's leading advisory services.
---
Read more

---
QUALITY OF SERVICE
---
We understand the importance of a process based approach and believe in providing top quality consultancy services. Our people are our biggest strengths and they love to go the extra mile to understand your needs and provide you a completely customised solution.
---
Read more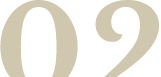 ---
INVESTOR BANK
---
The firm has a strong rapport with both the developer as well as the investor fraternity and can hence provide lucrative opportunities at the early stages of any project. The developers can leverage on our investors data bank to push early sales; and the investors can benefit by getting special deals.
---
Read more